Mind Masters
Clermont's First Escape Room
Mind Master's state of the art Challenge Chambers are designed to offer the very best in brain-bending, team-working, problem-solving mysteries. Once you step through one of our [REDACTED] doors, you'll find yourself whisked away to a new world full of puzzles to tax your faculties. Our chambers are recommended for teams of 4-6 agents, and are great for those who like to let their imaginations run wild.
To all agents (current, past, future, and alternate), Welcome to the first step in our new Creative Outsourced Mission initiative, or .COM for short. With this "webzone", we intend to allow our agents to review and schedule training and field mission times from virtually anywhere!
We provide services for Birthdays, Corporate Events, Bar/Bat Mitzvahs, Arborian wood-beast Ceremonies, and more! If you've got a reason to celebrate, we've got a room for you!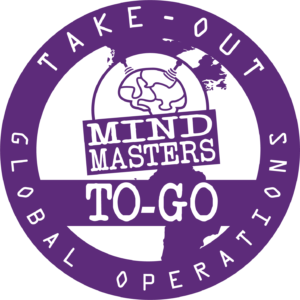 Introducing our new Take-Home Experience!
Mind Masters TO-GO (Take-Out Global Operations) is our brand new escape mission in a box (envelope) that we are rolling out to serve as an alternative means of entertainment in the comfort of your own home.  Each mission comes packed with puzzles and challenges that are bound to test your skills.  Agents are free to take on the challenges within these envelopes at their own pace, so no need to stress from any kind of deadline driven objective. So for the price of one adult admission, you and your fellow agents can give one of our TO-GO Missions a try. We have different methods of delivering your TO-GO envelope, from dropping off at your home* (within a 5 mile radius), First Class, or Priority Mail.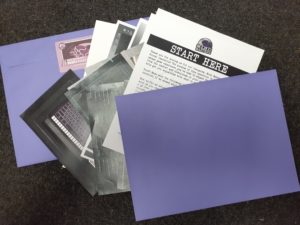 In the heart of America, a simple circus hides a deeper threat. A magician is using an ancient power to siphon the very life-force from his audience, one performance at a time. While he's doing his hour-long stage show, his backstage tent is left unattended. This is where you come in. It's up to you to decipher his arcane protections and recover the source of his power. Can you defeat this sorcerer supreme, and perhaps uncover a deeper secret along the way? Find out in… Strange Magic!




Take Out Global Operations: Mystery on the Mary Celestial

The Galaxy's most lavish cruise ship has been robbed, and on her maiden voyage! The dust has settled, and all that's left is mayhem and a few scattered bits of evidence. Join Intergalactipol on the Mary Celestial to sort out clues and get to the bottom of this high-class heist! The sky is no longer the limit in: Mystery on the Mary Celestial!
Reach A Mission Recruiter
LOCATION
Address: 1453East Highway 50, Clermont, FL 34711
We are secretly located on East Highway 50, in front of the Lowe's Shopping Center, attached to the Modern Orthodontics building.
Phone: 352-708-4312
Email: mindmasterscc@gmail.com
Booking Hours:
(By appointment Only)
Wednesday-Monday: 12:00pm-9:00pm
Call or Go online to book your mission.